Our new 2-way communication interface, the Dolphin Emoji Game is literally a game changer for the Dolphins — and the Humans who love them. Finally the Dolphins can give instructions to the Humans. We suspect the Dolphins are thinking, "It's so simple, even a Human can do it!"
After 4 years in development, this innovative communication tool is being implemented now at multiple Dolphin Discovery sanctuaries in Mexico and the USA. We created this 2-way communication interface just the way the dolphins like it — as a playful game! But don't be fooled, even though this game is loads of fun, there is real significance at play here. (pun intended) Our ultimate goal is to give dolphins in human care a way to express their choices in many areas of their daily lives.
Currently, the Dolphins and their Humans are learning the Basic levels of the game — symbol meaning, then we will move on to the more Advanced levels, expanding the lexicon and involving syntax (word/symbol order) and complex ideas.
Not only is this Dolphin Emoji Game (DEG) excellent enrichment in the lives of marine mammals in human-care, it's a practical and fun communication bridge between Humans & Dolphins while we simultaneously continue to develop our software and technology for interpreting the Dolphins' own sophisticated language. We are making significant progress on that research as well.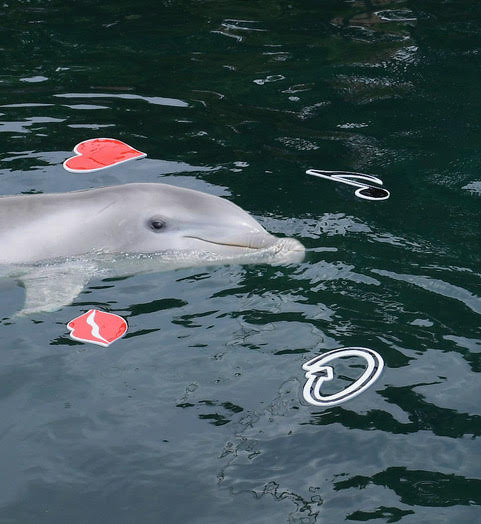 DEG symbols in picture above: Kiss, Hug, Sing, Spin These are all activities that the dolphins already know but now they are learning that these physical symbols mean the same as the hand signals given by the Marine Mammal Specialists who care for them. Since the dolphins don't have hands to make signals back to the humans, and human hearing is in adequate to pickup the verbal cues the dolphins are probably giving us, the physical symbols provide a simple and obvious way for the dolphins to express a greater variety of choice. We consider this communication game to be a bridge builder that everyone can participate in, while we are simultaneously evolving our software/hydrophone array to understand the dolphins' own language in real time.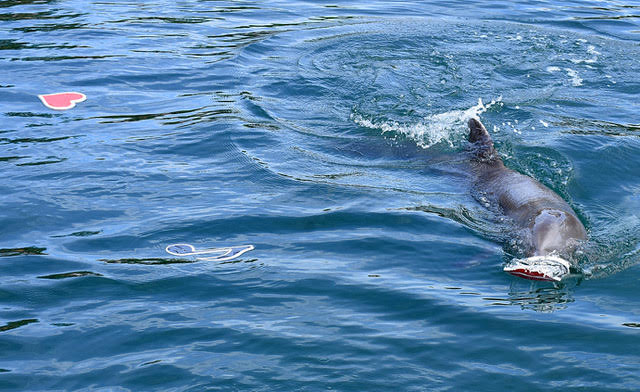 The dolphin chooses the DEG symbols for the humans to perform. In this case Jogo the dolphin selected Spin and Kiss.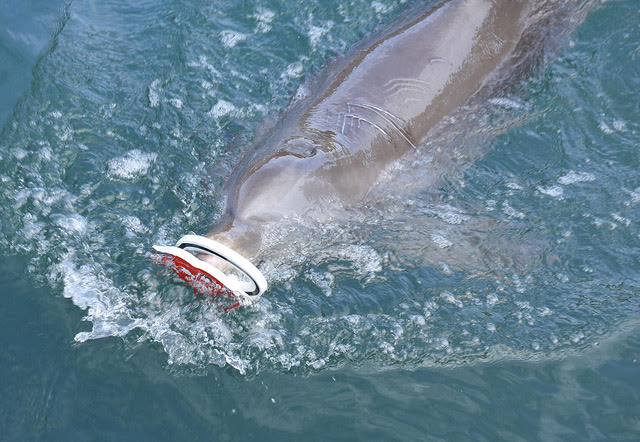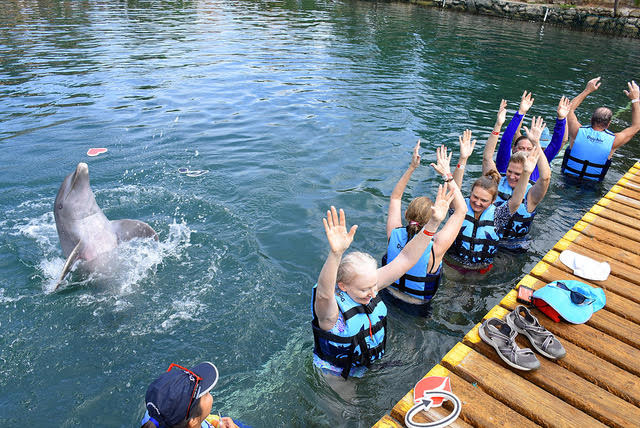 In the picture above: Guests are carrying out the dolphins instructions by Spinning.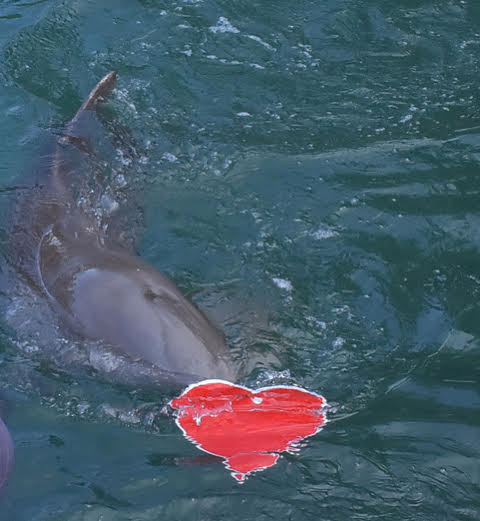 Above & below: In our Dolphin Emoji Game, Heart = Hug!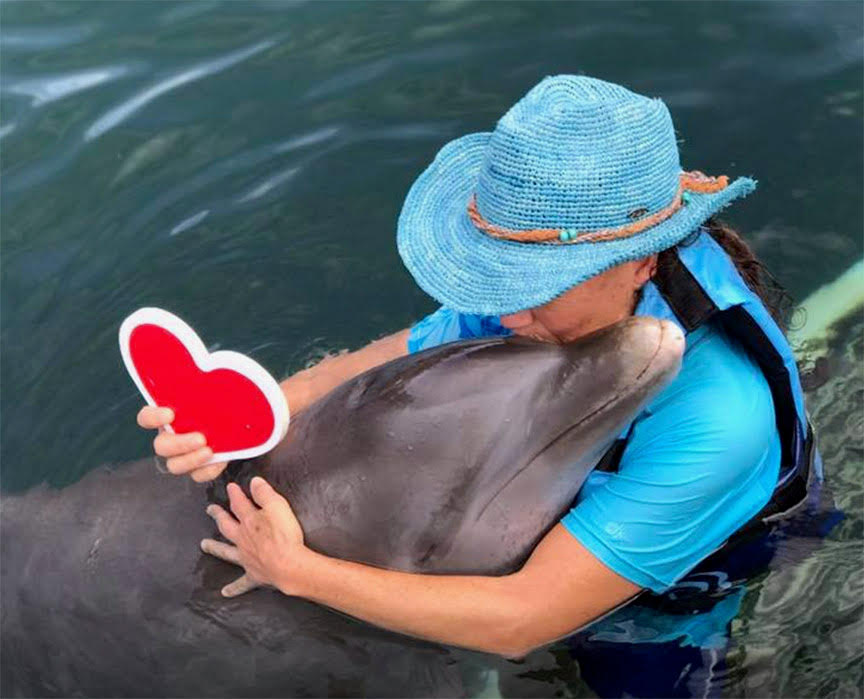 You can apply to JOIN our SPEAK DOLPHIN RESEARCH that has been featured in Award winning science documentaries. Be a part of the team dedicated to giving dolphins a scientifically recognized voice among humans and expanding the Human Dolphin Partnership. Your participation helps make this research possible. This is Global service at its most fun!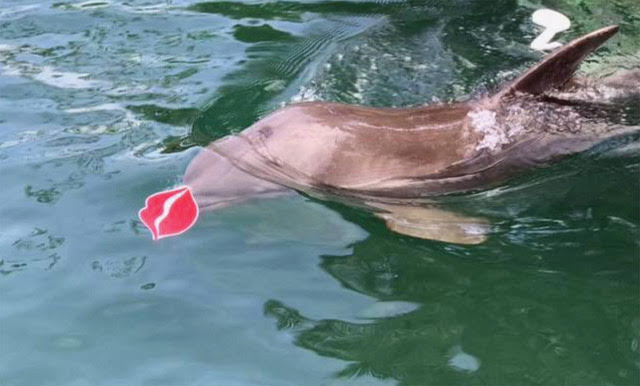 Above and below: DEG symbol Kiss