Book Release Soon!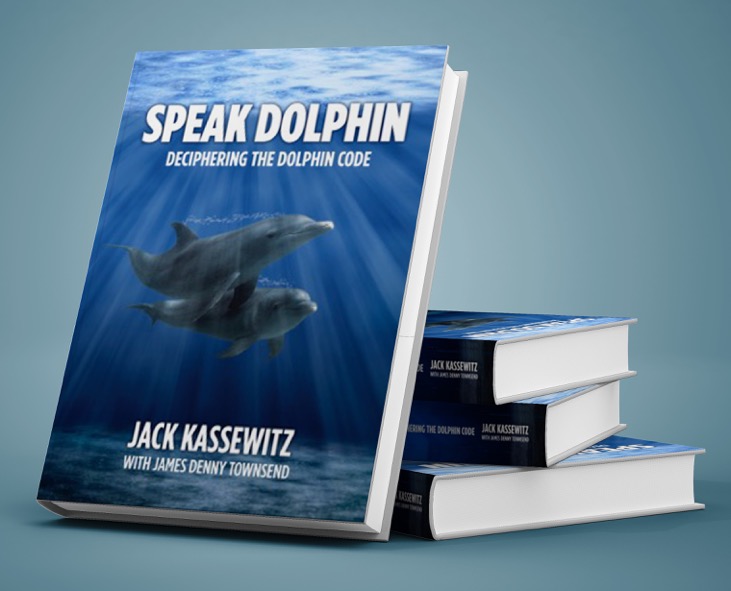 The editing of our first book, SpeakDolphin is nearing completion! It covers some of our latest research and ground-breaking discoveries, such as our Cymatic evidence of dimensional images within dolphin echolocation, vocal mimicry by dolphins and the hidden information in signature whistles. We also explore the myths vs. facts about dolphins living in human care - click here. Jack shares stories of how the dolphins, and the orangutans he has worked with have shown intellect, empathy, and humor, revealing that they have much in common with us. The book will be published in print and e-book by fall 2015.
Notify me when the book is available
---
Chapter 12 "Myths vs Facts" Kindle E-Book
In the meantime, download chapter 12
"Myths vs Facts"
as a Kindle E-Book from Amazon.com -
Click Here
---
MISSION STATEMENT
To significantly expand communication between dolphins and humans.
We are working towards this goal by using cutting-edge technology to:
Develop new systems to explore cetacean cognition, acoustic abilities and create a language interface.
Record cetacean sounds both above and below water in the broadest spectrum possible.
Analyze these cetacean sounds for harmonic patterns and communication value.
Use these analyzed sounds to play specific musical phrases and tones underwater -- back to the cetaceans -- while recording their contemporaneous responses.
Publish and share this research in scientific journals.
Assist in establishing new standards in the scientific grade recording and processing of marine mammal acoustics.
Play cooperative games with cetaceans in order to expand our understanding of interspecies alliances and non-verbal communication.
Produce and distribute dolphin recordings for integration into human culture.
Use dolphin images and recordings to inspire humanity towards greater stewardship of our oceans.